LANDLORDS - The Private Rental Sector is Changing.................
For some time one of the Governments main focus's for change has been the private rental sector. Their goal has been to make things fairer and more cost effective for tenants while ensuring good quality, energy efficient properties and eliminating 'rogue' Landlords.
Read More
EPC Changes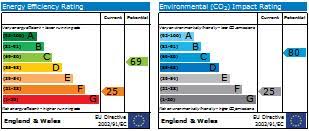 All landlords of privately rented domestic and non-domestic property in England or Wales must ensure that their properties reach at least an Energy Performance Certificate (EPC) rating of an E before granting a new tenancy to new or existing tenants.
Read More